Wedding Photography is more than just taking photos, it is about capturing moments in time, feelings, emotions and really documenting one of the most special days you will have in your life.
Having a Photographer there with you on your wedding day who can be both professional and unobtrusive is ideal. Someone who makes you feel comfortable because the more relaxed you are with them, the more natural your photos will be.
Andrew prides himself on his professional, yet relaxed and fun approach that his previous clients say was a welcomed addition to their day. Please take some time to browse the gallery to see if you like his Photography style.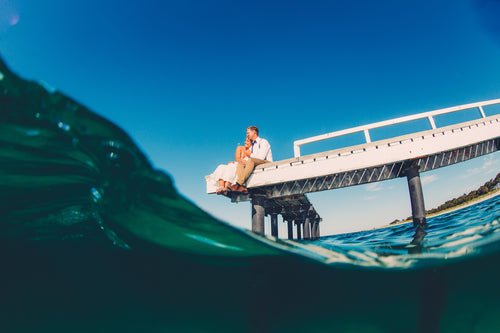 A variety of packages are offered and these can be tailored to suit your needs and budget. Additional 'extra' options to really make your wedding photos stand out are also available such as a drone shoot, or a water shoot. If you would like any further information on any services offered, please get in contact with us today.